Batman's Harvey Dent Two-Face Halloween Costumes
You have about ten days left before Halloween returns so you need to pick out your Halloween costume now! Batman's notorious nemesis Two-Face was originally a distinguish and handsome district attorney of Gotham City, Harvey Dent. This once-popular DA was known for his clean-cut public persona by the citizens of Gotham City. In the comic books, a mob boss throws acid on Harvey during a criminal trial, hideously disfiguring Harvey's left side, making half of his face grotesque. We found some great Two-Face costumes if you need one for Cosplay or Halloween. This year an official version of the Batman Forever's Two-Face costume has been released for Halloween so check out this new premium edition two-piece outfit! If you need a villain costume this season, here are some Harvey Dent Two-Face Halloween costume ideas.
Best Harvey Dent Two-Face Halloween Costume Ideas for 2022
In the movie The Dark Knight, the storyline was different where the Joker ties up Harvey, played by actor Aaron Eckhart, and when Batman attempts to save Harvey, an explosion is set off where half of Harvey is burnt, disfiguring him. Both tragedies leave Dent traumatized, mentally disturbing him into insanity, blaming Batman for his condition. Harvey carries around a coin that he flips to determine whether he will do a good or evil deed.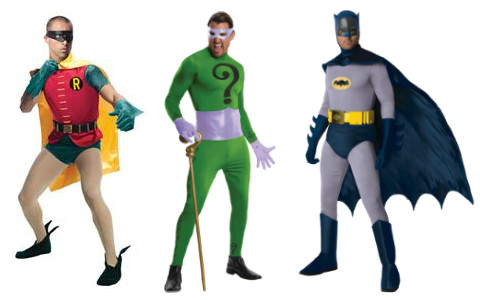 Harvey Two-Face was created by Bob Kane in 1942 where he debuted the character in Detective Comics #77. Before his transformation into the infamous villain, he started as clean-cut District Attorney Harvey Kent (which was later turned to Dent so readers would not think he is related to Superman). He was prosecuting a trial against Mob Boss Moroni who thought Harvey was to blame for his father's death so he throws acid at Harvey's face in an act of vengeance. This attack drives Harvey insane, dropping his heroic loving persona into an evil criminal. He later takes Moroni's lucky coin and uses it to decide to let fate decide how he will act. Harvey adopts his new criminal profile, Harvey Two-Face to commit havoc among Gotham City and its citizens.
Harvey Dent in Batman Forever!
Other Batman Villain Costume Ideas
Cosplay Quality Bane Costume

If you need a high quality Bane costume for a cosplay event, we recommend this new Bane cosplay costume! This ensemble outfit not only includes Bane's iconic coat, it includes his vest, combat pants, and face mask. This fantastic quality costume is also available in Plus Size for big and tall guys!

---
Grand Heritage Joker Costume

This is the high quality Joker cosplay costume inspired from the Dark Knight movie. This deluxe ensemble includes Joker's trademark purple jacket, vest, grey shirt, pin striped pants, gloves, and necktie. An excellent bargain for an officially licensed Joker costume.

---