Adult Batgirl Costumes for Sale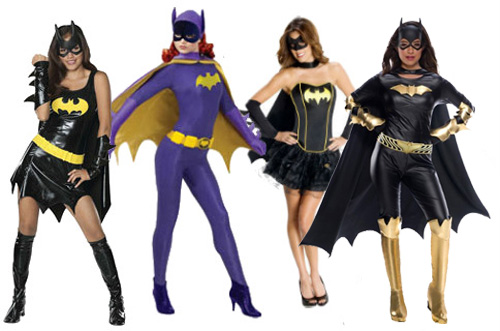 This Halloween season don't let the guys have all the fun when it comes dressing up as Gotham City's hero. Thanks to a variety of different feminine dark knight costumes, girls can also join the Batman cosplay phenomenon!  The Halloween season has plenty of feminine superhero Batgirl costumes for you to choose from such as the new Batwoman costume! You can dress up as your own female version of the cape crusader by disguising yourself as the beautiful Batgirl! Turn heads and take attention away from Batman when you walk into a Halloween party this season. You'll get plenty of treats wearing this disguise on Halloween night! If you have a significant other, dress him up as Robin and go as a couple! If you like the classic TV series and want to be nostalgic for Halloween, you will love Yvonne Craig's Batgirl costume inspired by the original iconic 1960s Batman television show.
Best Batgirl Halloween Costume Ideas for 2021
Movie Batgirl Woman Costume (Alicia Silverstone Version)

Want to buy a superior quality Batgirl costume? This deluxe movie costume includes full leotard, corset, cape, boot tops, eye mask, gloves and shoulder pieces. An officially licensed Batman costume based on Alicia Silverstone's Batgirl from the 1997 Batman and Robin movie directed by Joel Schumacher. Click for more up to date details.


---
Secret Wishes Sexy Batgirl Corset Costume

This adult DC Comics Secret Wishes costume includes the sexy bat corset, skirt, cape, gauntlets, and eyemask. Available in women sizes x-small to large.

---
Teen Batgirl Halloween Costume

This cute Batgirl Halloween costume dress for teenagers includes a black dress with bat logo on chest, cape, face mask, gauntlets, belt and boot tops. An officially licensed teen Batgirl Halloween costume based on the DC comics book character.

---
Gotham Girls Batgirl Costume

From the Gotham Girls collection, this is the traditional style comic book Batgirl costume for women with a velvet purple Batgirl jumpsuit and cape.

---
Check out these other female villain and super hero Halloween costumes.
Classic Batman Character Costumes!